The short-eared dog (Atelocynus microtis) was first spotted in the rainforest in the late 1800s.
Researchers had no chance to study this reclusive animal until 2006, when they finally obtained a puppy that had been found by loggers and raised with domestic dogs.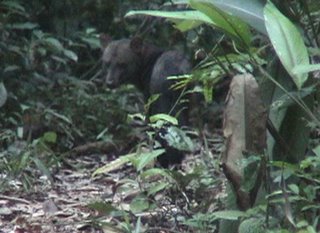 Veterinarian Renata Leite Pitman, a high-profile activist involved in the preservation of the Amazon's wildlife, named the animalOso, and released him into the wild in 2010. She and her colleagues were able to track him and study his activity for the next 3 years.
Along with the other short-eared dogs in the area, Oso's offsprings are now trying to escape from the forest fires. Unless the Brazilian government changes its position on the protection of rainforests, we may soon lose the opportunity to learn more about this magnificent creature.