"I have dedicated my life to pet welfare innovations. In my eyes, dog ownership is about caring and taking responsibility. In return, dogs bring joy into our lives. It is no surprise that the value of time spent with their pets has significantly grown in the eyes of dog owners. 25 years ago, we recognised the necessity of designing gear that would enable owners to spend the most time possible with their dog.
This is how we created the dog harness that sends the following message:
GO TOGETHER! EVERYDAY. EVERYWHERE.
This is the lifestyle we became pioneers in with the Powerharness."
Gyula "Julius" Sebő CEO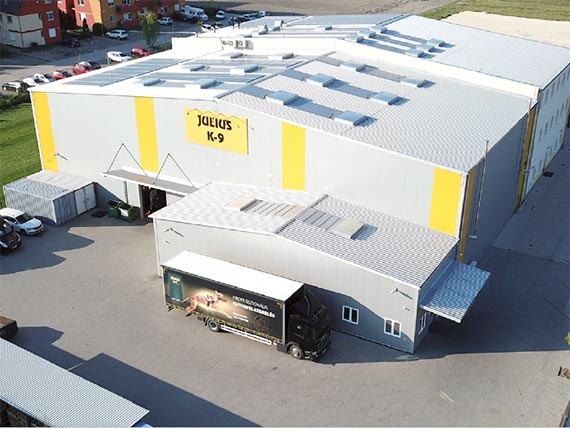 Local production is sustainable.
For us, environmental awareness starts with using European materials and employing European labour in our high-quality production. We believe, that by maintaining control over the production of textiles, straps, metal and plastic parts, it is feasible to offer dogs a product for life.
JK9-Team
INTERCHANGEABLE CUSTOM PATCHES
EXPRESS YOUR INDIVIDUALITY!
The message on our dog harnesses has reached hundreds of millions. Over two decades ago we have opened a previously unknown communication channel between dog and society with our interchangeable custom patches. Since then, our messages have travelled the world, calling attention to the prominent role of dogs in both families and the world.