No imitation. Only innovation.
Gyula "Julius" Sebő, inventor of the world-famous original JULIUS-K9® dog harnesses, has received the 3rd Plagiarius award of 2020 in Frankfurt, which was "earned" by a Chinese company for their counterfeit product. This is what Gyula Sebő had to say about the award:
"I might just be the only innovator here, who does not have a reason to be sad about these copies coming from the Far East. The dog harness was created for walks and to serve the heart-felt relationship between man and dog. If Chinese dog harnesses are being manufactured in China that resemble our product it means that Chinese dog owners will be going on more walks with their dogs too. As a dog owner and animal rights campaigner, this is what matters the most to me. Financial loss from the fake products is only of secondary importance."

The Plagiarius award
The "Plagiarius" anti-award has been given annually since 1977 by the German Aktion Plagiarius organisation to manufacturers and dealers who produce the most outrageous counterfeits that nevertheless resemble the original products the most. The awards showcase the brazen and unintelligent marketing strategy of replica manufacturers, who benefit from other companies' creative ideas and copy their innovative products.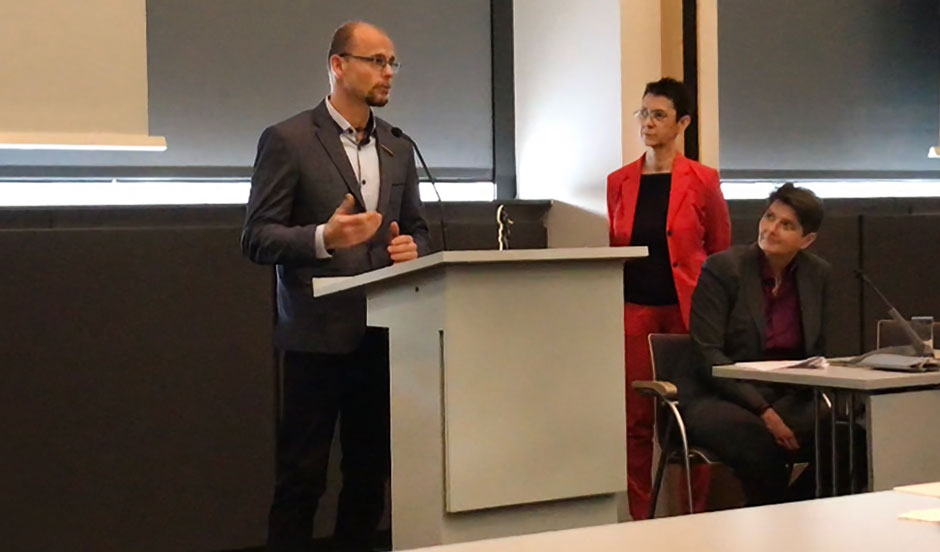 Plagiarius awards 2020 – This year, it was JULIUS-K9®'s IDC® Powerharness that "earned" the third main Plagiarius award.
During the event, the original JULIUS-K9® IDC® Powerharness was compared to the Chinese fake. The cheap materials and rough design of the Chinese copy all point towards the poor quality of the counterfeit product.
The manufacturer of the IDC® Powerharness received a copy of the "Plagiarius" certificate on the day of the ceremony, on which they are criticized for their unfair market behaviour.
The prize-winning copy and the original product will be on display at the Plagiarius Museum along with all the previous prize-winning pieces.