Our harnesses are officially safe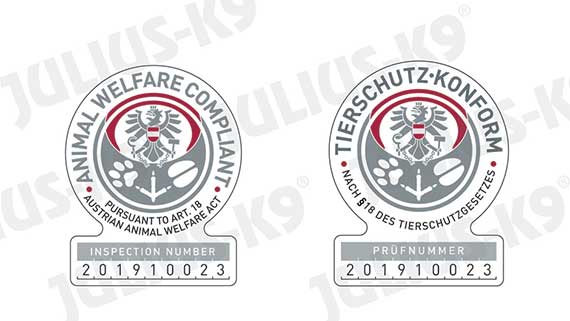 The Austrian animal-welfare authorities have tested our K9® Powerharness, IDC® Powerharness, IDC® Longwalk and Hard Dog Race® harnesses to see if they are safe from an animal-welfare point of view.
During the development of our products, we have put great emphasis on making our harnesses safe, comfortable and sturdy for both dogs and owners. We believe this is highly important, as these are harnesses are being used on a regular, everyday basis.
Animal welfare laws are taken very seriously in Austria, and all manufacturers have the opportunity to get their products examined by an official body to see if their goods are in line with regulations. All products that pass the tests, are awarded the Tierschutz-Konform (Animal Welfare Complaint) qualification, that stands as an independent certificate of safe products.
Recently our company's four harnesses, the K9® Powerharness, the IDC® Powerharness, the IDC® Longwalk and the Hard Dog Race® harness have successfully passed this thorough examination. We are very pleased, that all four of them have proven to be in line with the strict Austrian regulations, making the harnesses eligible to wear the certification mark.